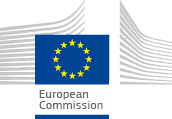 A team of researchers at the Polytechnic of Catalonia has developed a new method for the use of recycled tire fabrics. This useless material has been transformed into a raw material that can be used in construction.
So far, there has been a lot of waste left over during the tire recycling process. While rubber and steel tire retaining elements can be reprocessed, they are not used for fabrication. So far the waste has been thrown into the dumpster, but thanks to the efforts of Spanish scientists, it is no longer necessary.
A team of researchers from the Technical University of Catalonia, together with COMSA and GMN, has developed a new building material that uses recycled tire fabric. The method combines fiber fibers with paper pulp and white glue, thus creating the material used in the construction industry.
It can be used for construction because it provides excellent thermal and acoustic insulation, similar to that of glass or mineral wool, but is significantly cheaper.